Ready to unlock the potential of the latest research techniques?
Get ahead of the competition with lightning-fast market research – hundreds of ads in minutes!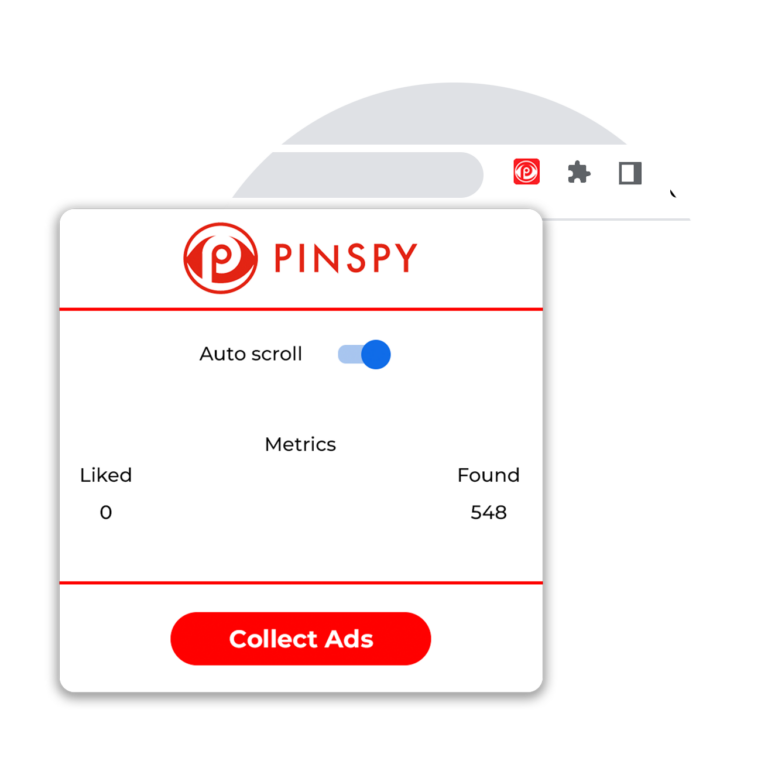 Outsmart your competition.
Organic product research has never been faster.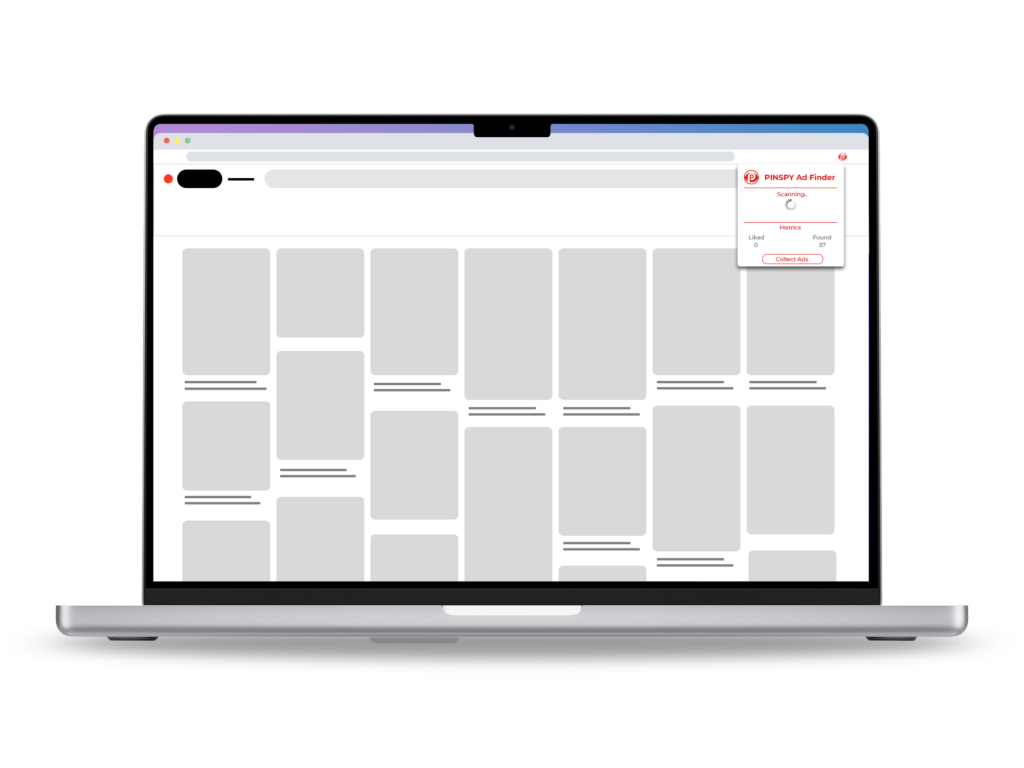 Exclusive for PINSPY Subscribers
Save up to 500% of your time.
Work smarter and let our tool do the work for you.
The PINSPY Ad Finder makes it possible to do organic research in a much more faster and smarter way.
The time of endless scrolling and only finding the same old products is over. With our Ad Finder you can automate the time-consuming tasks and work more organized.
Our new Chrome Extension enables you to find hundreds of Ads within a few minutes.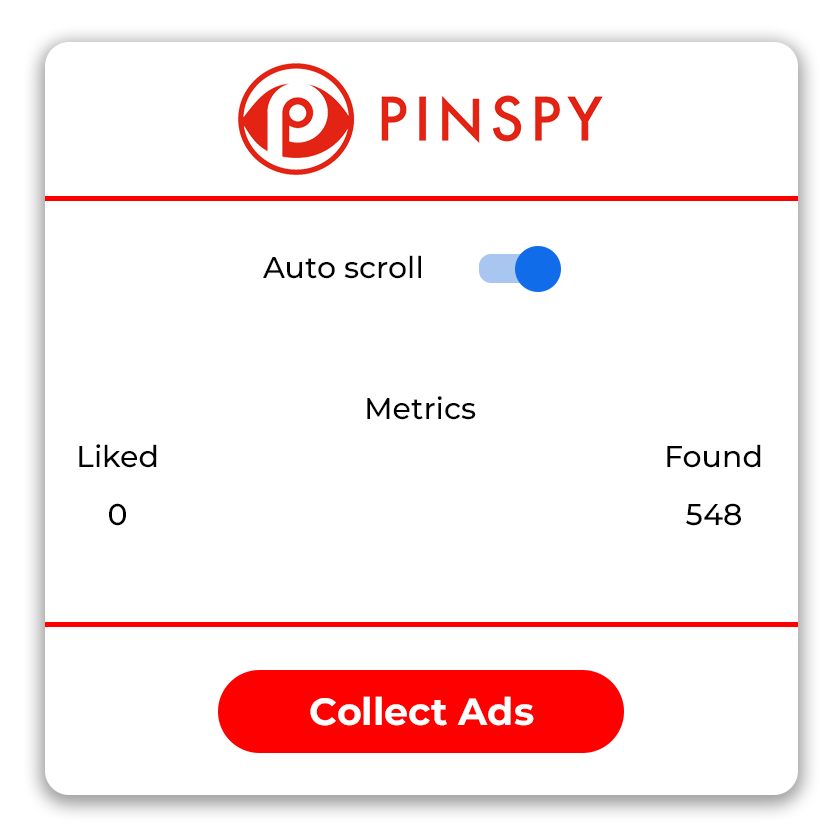 Unleash the power of your own database!
The Ad Finder collects the Ads and stores them in your own account.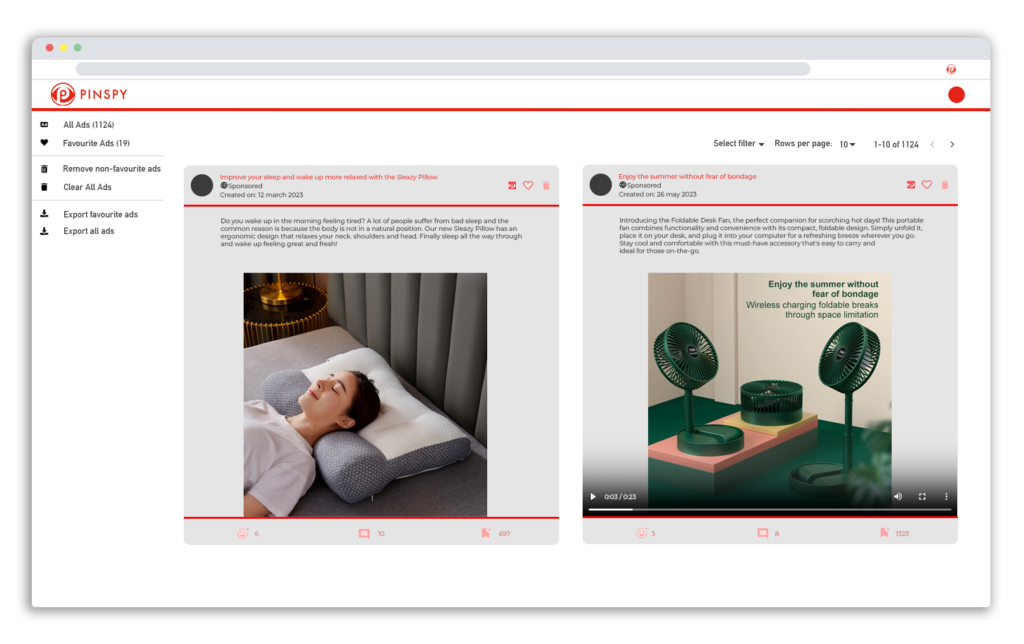 The collected Ads will be stored in your account. You can check and analyse them whenever you like.
PINSPY Subscribers can even see exclusive information like; created on date, reactions, comments and saves.
A tool designed to find winners, FAST!
Collect Ads from your home-feed or search on keywords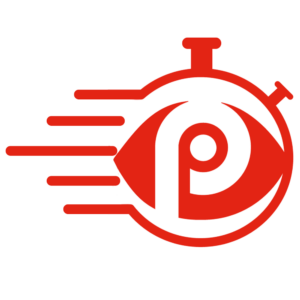 The Ad Finder works across the platform, so you can choose to search on your home-feed or go even next level with specific keyword-searches.
With keyword-searches you can look for specific products or niches, with this method you have more control over the Ads you are collecting.
Frequently Asked Questions
The Ad Finder doesn't find ads, what can I do?
There are a few reasons why the Ad Finder can't find Ads on the feed. One of the most common reasons is that the country you're in (or your VPN-connection), is not supported for ads. Check if your country is supported by checking this list.
Also, the Ad Finder works best on personal Pinterest accounts. If you're not finding ads and are logged in with a business-account, try switching to your personal account.
Still not getting any results? Shoot us a message at support@pinspy.com or leave a message on our contactpage.
What does PINSPY Ad Finder cost?
PINSPY Ad Finder is free to download from the Chrome Web Store. You can use the tool and find ads on autopilot for free. 
If you'd like to get more information about the Ads, like the count of repins, reactions, comments and the date of creation, you can subscribe to PINSPY for just $49,- per month. You can use the tool without any limits AND you have access to the PINSPY spy tool.
Can I influence the Ads I get to see?
Yes you can! As an advanced advertiser, you already know every big platform has a learning algorithm. And this algorithm changes on the way you interact with your feed. If the platform thinks you might be a customer and have intentions to buy, it will show you more ads of that kind.
So how do you do this? Simply, interact more with the Ads you'd like to see. Search on specific products/keywords and find the ads in that feed. Click on them and put products in your cart. With this method you will definitely change the feed you're getting to see!
The Ad Finder says 'Some ads are still being processed, check back later..'. How long does this take?
As you might already have seen, the Ad Finder finds A LOT of Ads. While you are waiting, our servers need to process the ads to give you the right information. I depends on how much ads the tool needs to process for you, but usually you should not wait more than 3~5 minutes.
Note: You don't have to wait on the page for the ads to process. You can do other tasks in the meantime and check back later.
Can I use/share the Ad Finder with my team?
At this moment, PINSPY accepts that accounts are being used by a maximum of 3 people within the same organisation/business. This means that you can share the account with your researchers.
The terms and conditions may be modified in the future, which could prevent sharing an account with a basic subscription, potentially requiring an upgrade. If this change occurs, you will receive an email with an explanation from us. For now, you can still share your account within your own business.
Have any other questions?
Is your question not answered? Don't panic, our support-team is available 7 days a week.
Send us a message on support@pinspy.com with your question and we will respond within 24 hours. 
If your question is about your account or a payment, please mention your email you use to login on PINSPY and the invoice number.