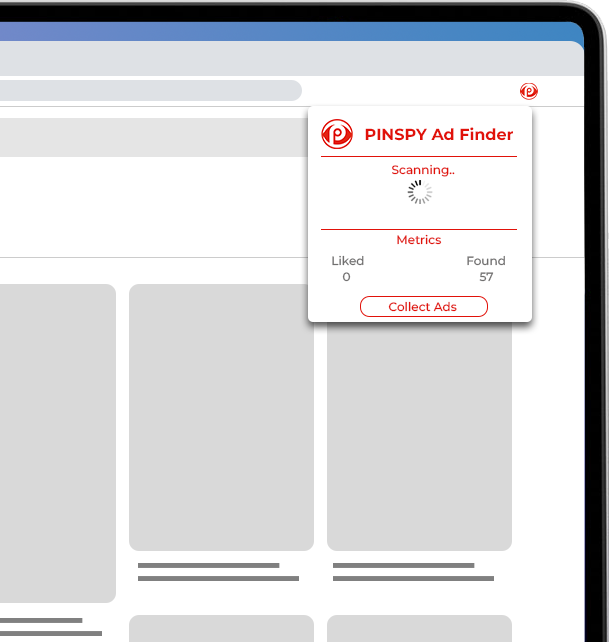 Ad Finder Chrome Extension
Add a new method of research to your workflow to find even more products and ads. With our new Chrome extension, you can automatically scroll through your Pinterest Dashboard. The extension filters out ads and lists them so that you have them in a clear overview.

Expand your Research methods.
Finding new products and advertisements is of great value to any business, we understand that like no other. It is our job to provide you with this valuable information, which is why we have developed something new.
With PINSPY Ad Finder you're able to find and collect Ads from your Pinterest Dashboard. The extension automatically collects the Ads that are showing up and stores them in your account. It's even possible to scroll automatically so you can take a seat and have a break!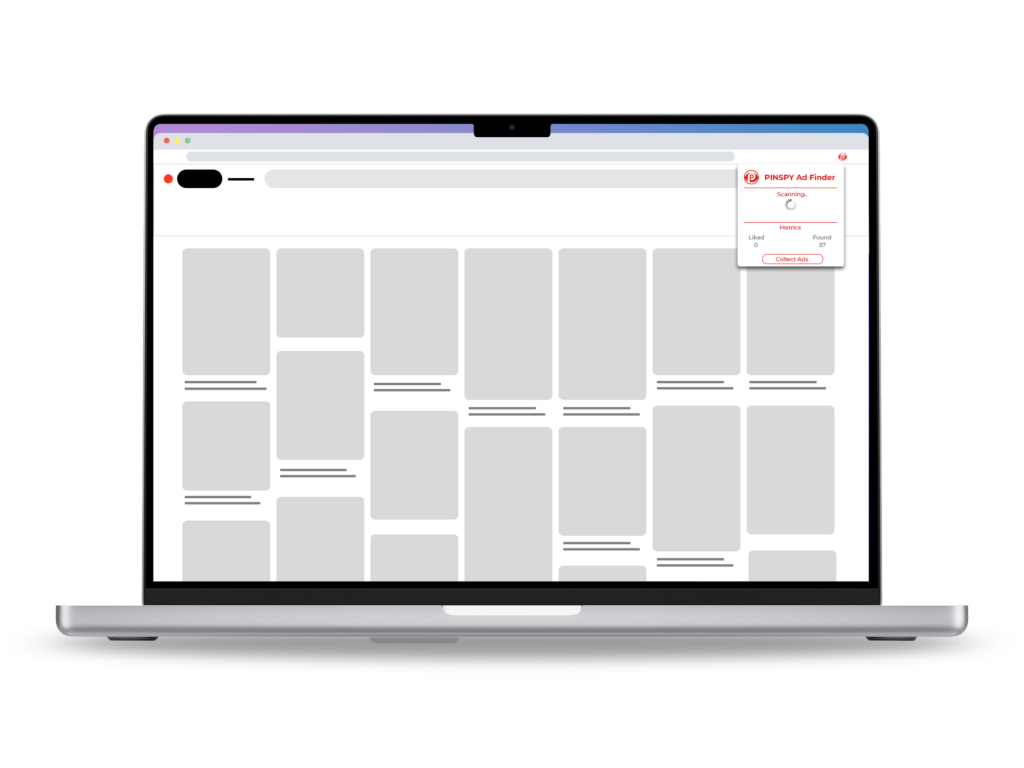 A tool of great value, accessible to all.
PINSPY Ad Finder will be FREE to download and use after it launches.